FullScreen Virtual Tours
With more than 78% of Australians now accessing the internet via Broadband, it's well past time to consider offering Broadband content to your clients. If you also have international clients, then you need to consider that most wealthy countries in the world have far higher broadband access rates than Australia.
For more stats, click here.
Have a quick look at the viewing difference between 3 'tour' options in next column. I think you'll agree, FullScreen virtual tours have no equal for impacting your broadband clients. And if you haven't already done so please look at the huge array of FullScreen examples on this site.
7000+ FullScreen Virtual Tours on Maps
We use FLASH to display our virtual tours. FLASH in installed on 98% of computers. For the few users that don't have FLASH it's a small 1.8Mb download.


Repurposing Broadband Content
FullScreen Virtual Tours can be repurposed for a variety of media from Cd-Rom to DVD.
Leveraging your FullScreen Virtual Tour investment by increasing opportunities for clients to view the Tours is a smart move. Cd's & DVD's can be sent or given to clients that don't have Broadband. For trade shows & displays the Virtual Tours can run on kiosks computers or Data projectors.
Which of the following tours would get you excited about this resort?
FullScreen Virtual Tour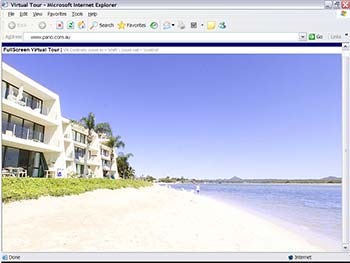 Small Virtual Tour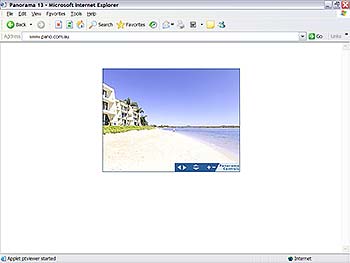 Tiny Video Tour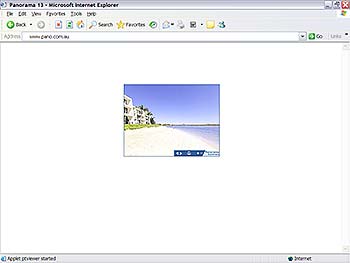 Note: a video tour also takes far longer to download (or stream) & view than either virtual tour!